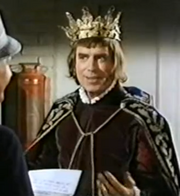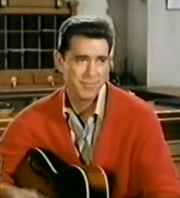 Herbie Willis, better known by his stage name of "King Ring A Ding", is a king of rock 'n' roll who was popular with the youth of the 60s. He is a native of Hooterville whose rise to stardom was made possible by Kate Bradley, although she was unaware that Herbie went on to become King Ring A Ding, whose music she detests.
Behind the Scenes
Edit
Herbie was played by Ray Hemphill.
His character is likely based on Elvis Presley, right down to the title of king.
Ad blocker interference detected!
Wikia is a free-to-use site that makes money from advertising. We have a modified experience for viewers using ad blockers

Wikia is not accessible if you've made further modifications. Remove the custom ad blocker rule(s) and the page will load as expected.